News
Roundabout construction still on track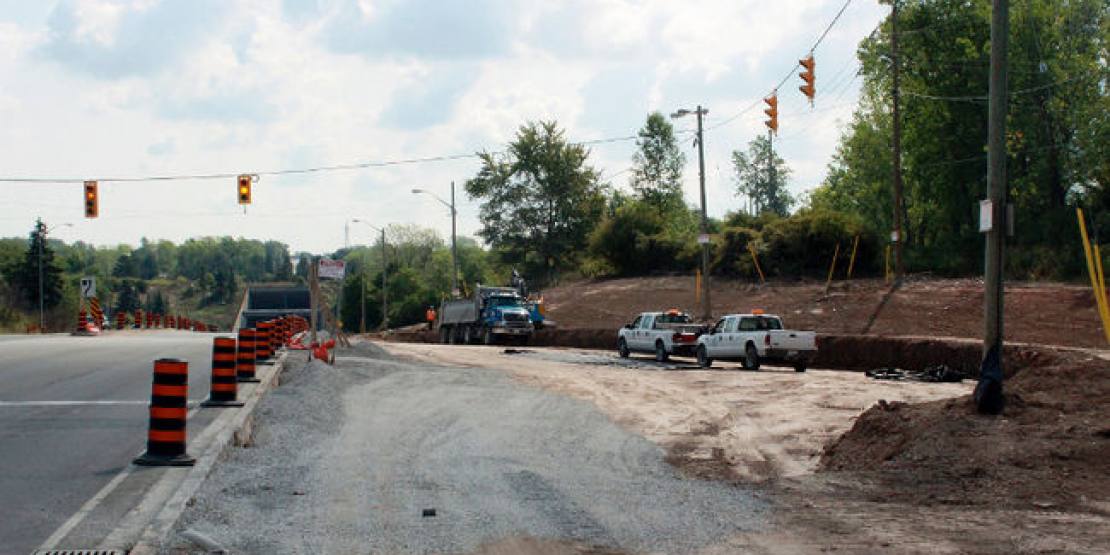 WELLAND - It might look like the Hwy. 406 roundabout is starting to take shape.
But that project is still a few months away.
Although a semi-circle of ground is being excavated on the south side of East Main St., at the southern terminus of the 406, Ministry of Transportation spokeswoman Astrid Poei said the work ongoing by Rankin Construction is being done for the installation of underground utilities.
It is not the footprint of the new circular intersection that will eventually be constructed at that location.
"I spoke with the area construction engineer. He mentioned to me that it appears to be the roundabout, but it's not. It's utility work," Poei said.
That work, she added, is to come later this fall.
When it's built, the roundabout will be the first in the province located at the end of a 400-series highway. The roundabout is part of the provincial government's $100-million project to widen Hwy. 406 to four lanes from just south of Port Robinson Rd. in Thorold to East Main St. in Welland. The project is expected to be complete by 2014.
Poi said construction of the roundabout is still on schedule.
"We're still anticipating a fall 2012 opening," she said.
The ministry is planning an educational traffic campaign regarding the roundabout, including letters that will be mailed to Welland area residents about a month before the intersection is complete.