News
$3.5M bridge rehabilitation work recognized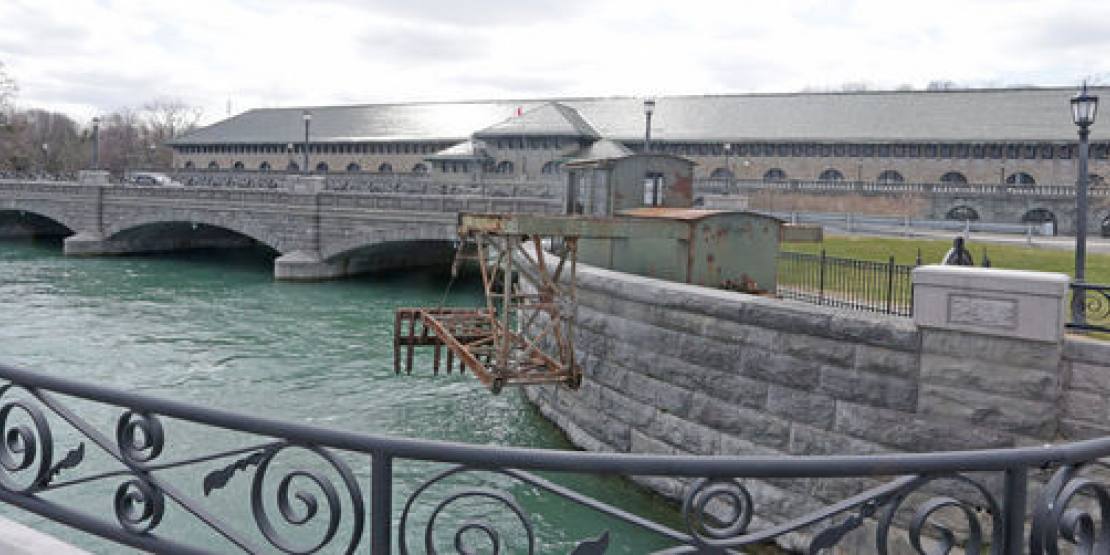 The companies responsible for the $3.5-million rehabilitation of the Canadian Niagara Power Bridge in Niagara Falls have been recognized for their work.
Rankin Construction and Ellis Engineering received the Willis Chipman Award during the 2015 Ontario Consulting Engineering Awards earlier this month. The award is for the two firms' construction and design efforts that went into the preservation of the bridge, located within Queen Victoria Park, across from the Canadian Niagara Power building on the Niagara Pkwy.
The award is the Consulting Engineers of Ontario's premier award, recognizing a project that best demonstrates consulting engineers and their contributions to the social, economic and environmental well-being of Ontario.
The rehabilitation took place between November 2012 and December 2013.
The century-old bridge is built of stone, steel and concrete. The bridge is made up of five specific individual spans, each extending more than 90 metres in length.
As part of the rehabilitation project, a new year-round pedestrian walkway was established along the former Canadian Niagara Power weir, the former site of the Ice Drag - a locomotive used to remove ice before it could enter the Canadian Niagara Power forebay. The 16-tonne Ice Drag was relocated to its new home next to the walkway.
"Given the beauty and history of this overpass, the goal of the rehabilitation work was not only to repair the structure, but preserve the look and historical nature of the beautiful masonry stonework which exists, for future generations," said Marcelo Gruosso, senior director of engineering, parking and transportation with the Niagara Parks Commission.
"As part of the new WEGO (system) with the city of Niagara Falls, it was determined that the existing CNP Bridge required widening and strengthening to accommodate the expected increase in bus traffic that the new service would accommodate.
"The widening of the bridge eliminated the existing pedestrian sidewalk over the bridge and as a result, a new breathtaking pedestrian walkway was created out of the former Canadian Niagara Power weir – site of the former Ice Drag."
Gruosso said the walkway provides a safe and scenic link between the historic Toronto Power Plant and the parks commission's Floral Showhouse and Table Rock Complex. It also offers a "spectacular" vantage point of the Niagara River and Horseshoe Falls.
According to the parks commission, the crafted stone used in both the piers and archways was sourced from the former Queenston Quarry Company. The masonry stonework of the arched facades are 100% self-supporting, similar to a roman arch.
"I want to congratulate Rankin and Ellis Engineering on obtaining this prestigious award," said Niagara Parks Commission chairperson Janice Thomson. "Given the importance and unique design of the Canadian Niagara Power Bridge, it was Niagara Parks' goal to not only repair the bridge, but do so in a way which meets our mandate and preserves the beauty and historical significance of the structure and its masonry stonework. Both Rankin and Ellis have done a fabulous job in ensuring this goal was met."